Developing visual communication that helps new students download, understand and maneuver the Lehman 360 Mobile Application.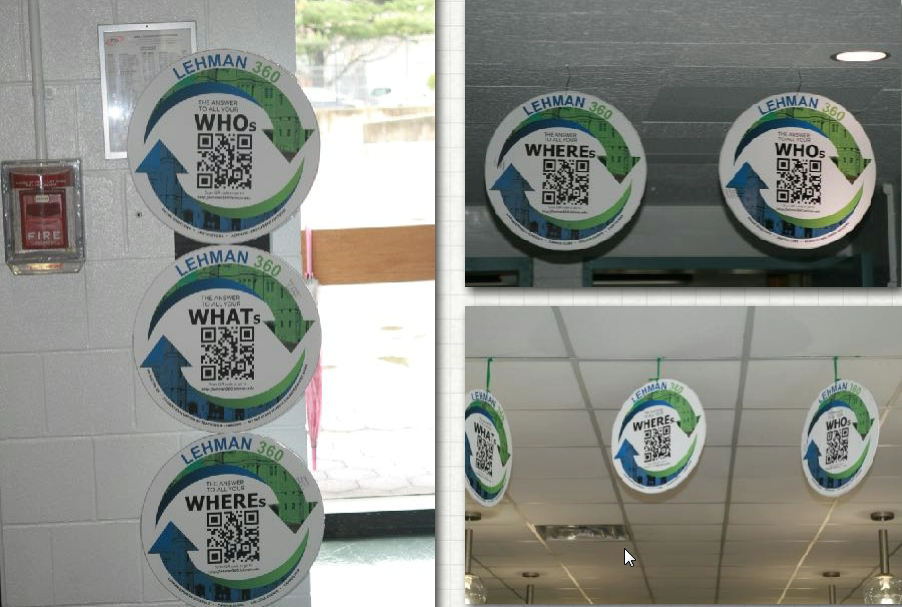 • Types of Nudges used: Motivational, salience, attractive, hot spot, default, directional, placement, etc.
• Brief: Lehman 360 is the in house mobile application which is a trove of information for students, especially those who have just joined the college. However, not enough students were downloading it and utilizing it at its optimum. We were tasked to design visual nudges in the form of choice architecture that prompted students to download and use the app. Visual, self-sufficient, awareness, easy, accessible, fast, user friendly
• Process: We decided to use motivational nudging to increase the use of the mobile app for easy, fast and self-sufficient experience by scanning the code on the poster across the campus.
• Solution:We made accessing the app a lot easier with codes scanning through smart phones and increasing the number of students interested in it. We did this by placing attractive, visible, fun choice-based designed-prompts through posters and other props in the more commonly visited areas of the campus.